HAUTE COUTURE ROSÉ
2 Pack Gift Set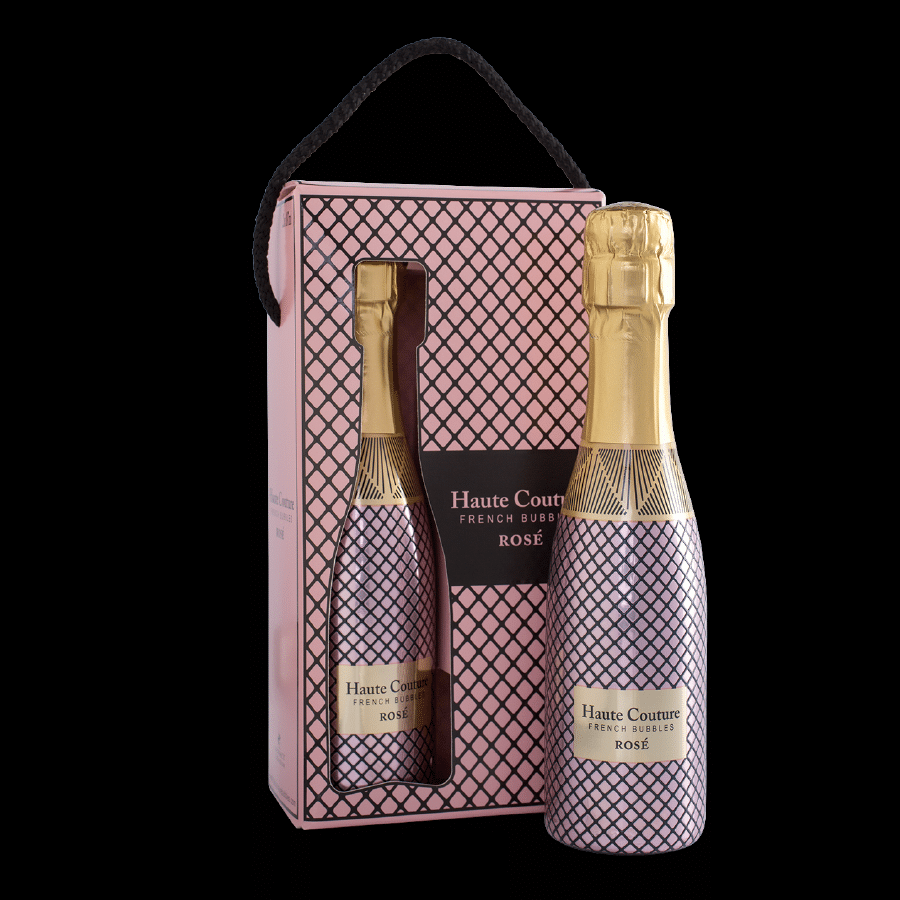 Forever Sparkling.
Forever in Fashion. Forever French.
Haute Couture French Bubbles epitomizes a decadent style of ultimate sophistication, delicate bubbles and a graceful palate… Assert your style!
OUR MAISON STYLE
Haute Couture is a composition of the best of France has to offer tailor-made into a beautiful elixir. The stylist's secret is the key to her creation.
WINEMAKING NOTES
The grapes were pressed and fermented into a still wine. The liqueur de tirage was added to the base wine in closed tanks to start secondary fermentation in the Charmat method. Right before bottling, dosage of 27g/l was added.
TASTING NOTES
Grapefruit pink in color with a complex aromas and flavors of citrus, strawberry and grenadine.